The perfect result. It has upper shelves for the larger book collections and those that are consulted less often. In the central area, the books are combined with decorative objects,to give more air to the wall. And the bottom has shelves for storing documents and fragile items.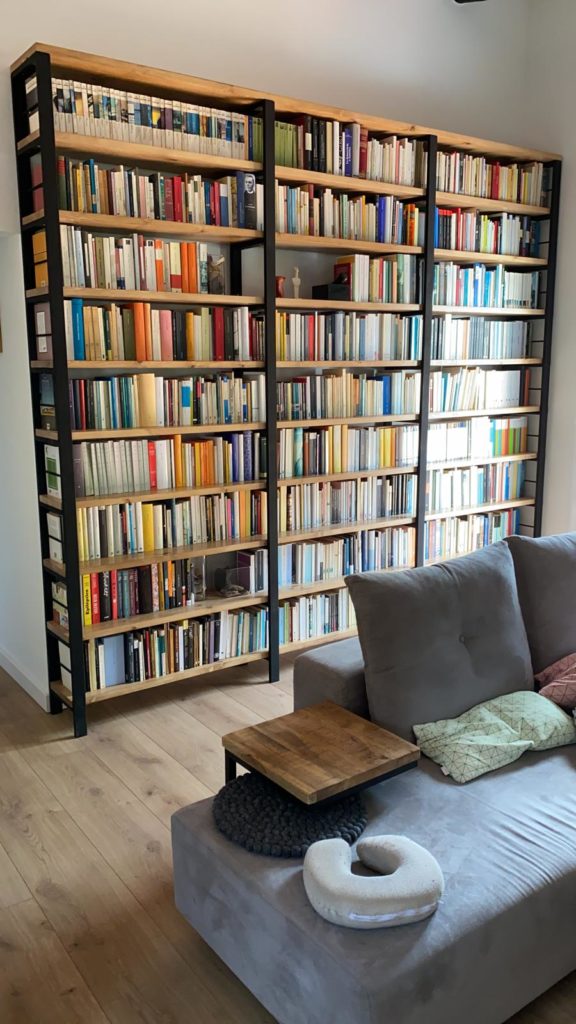 This shelf made of modules with different measures between shelves to give it an innovative style. it is clear that this model of bookstore makes the difference.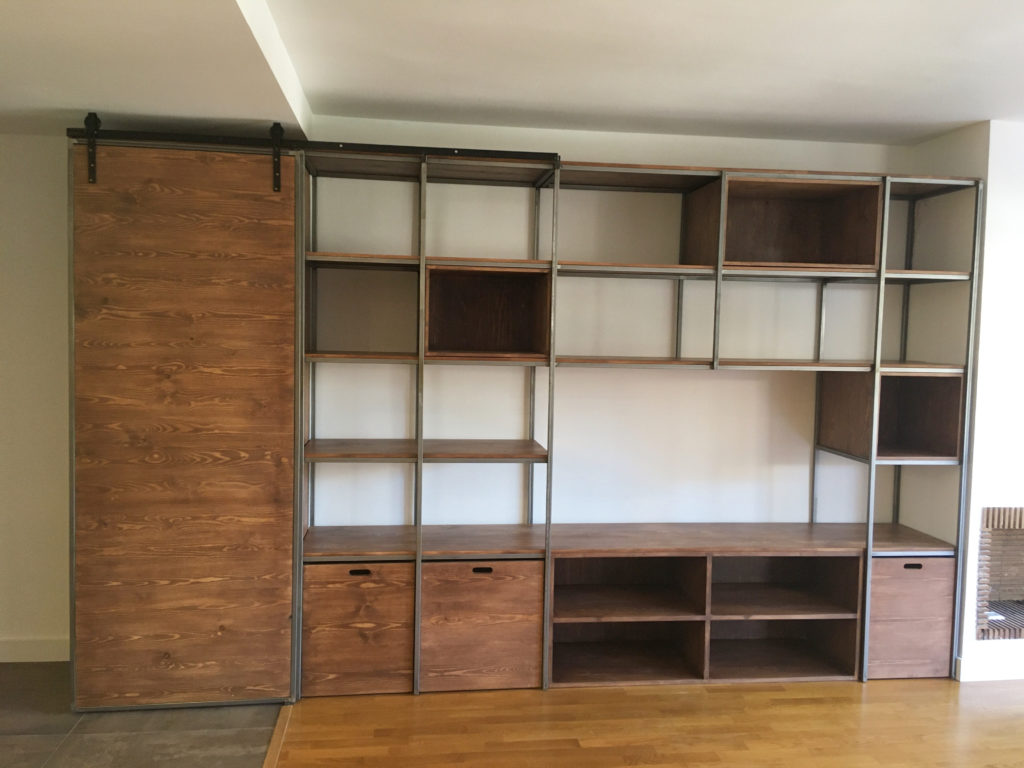 This iron and wood bookcase has enough space for books of all sizes, the spaces can also be filled with decorative objects that add personality, and drawers in the lower area for storage. It is an alternative and groundbreaking design.
This room is another example of how a custom furniture can be the ideal solution. This furniture is white to occupy less visually, it also fulfills the function of separating the environments between the dining room and the hallway. The asymmetric openings give it a more modern touch.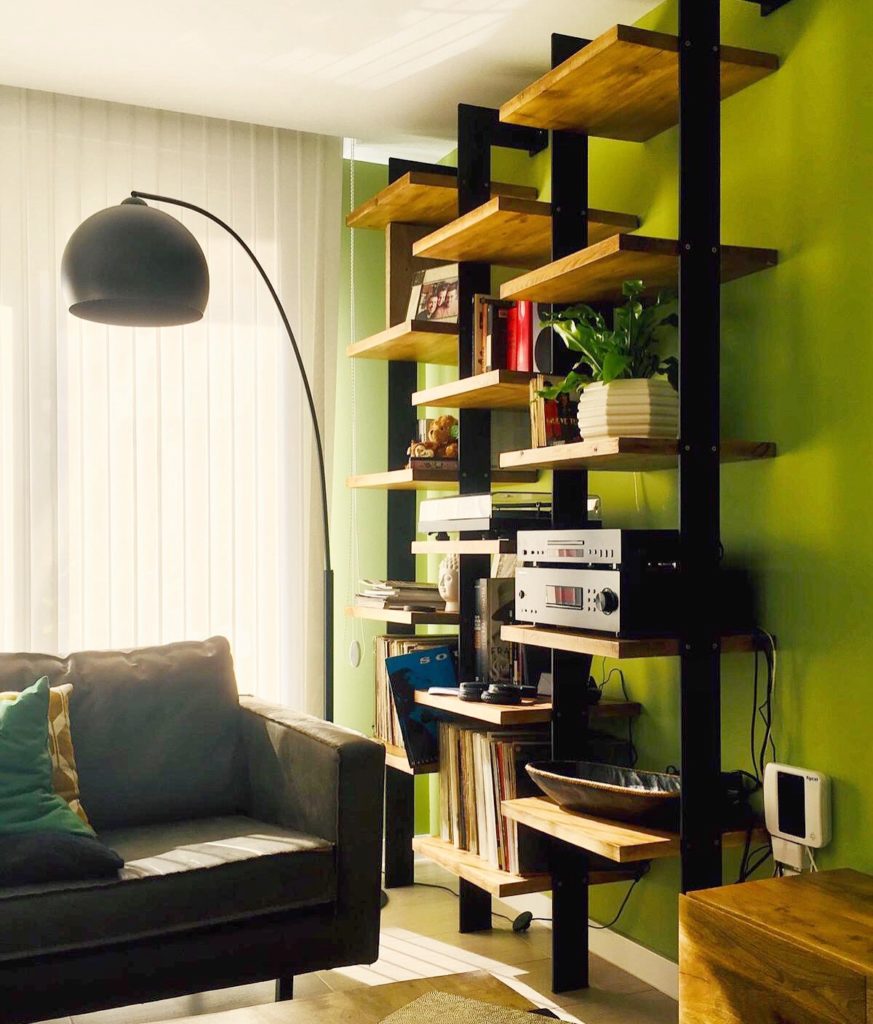 This room wanted a solution in which to accommodate the needs of the family. They asked for a useful shelf, practical for the grown-ups and fun for the little ones, in which to keep some secrets.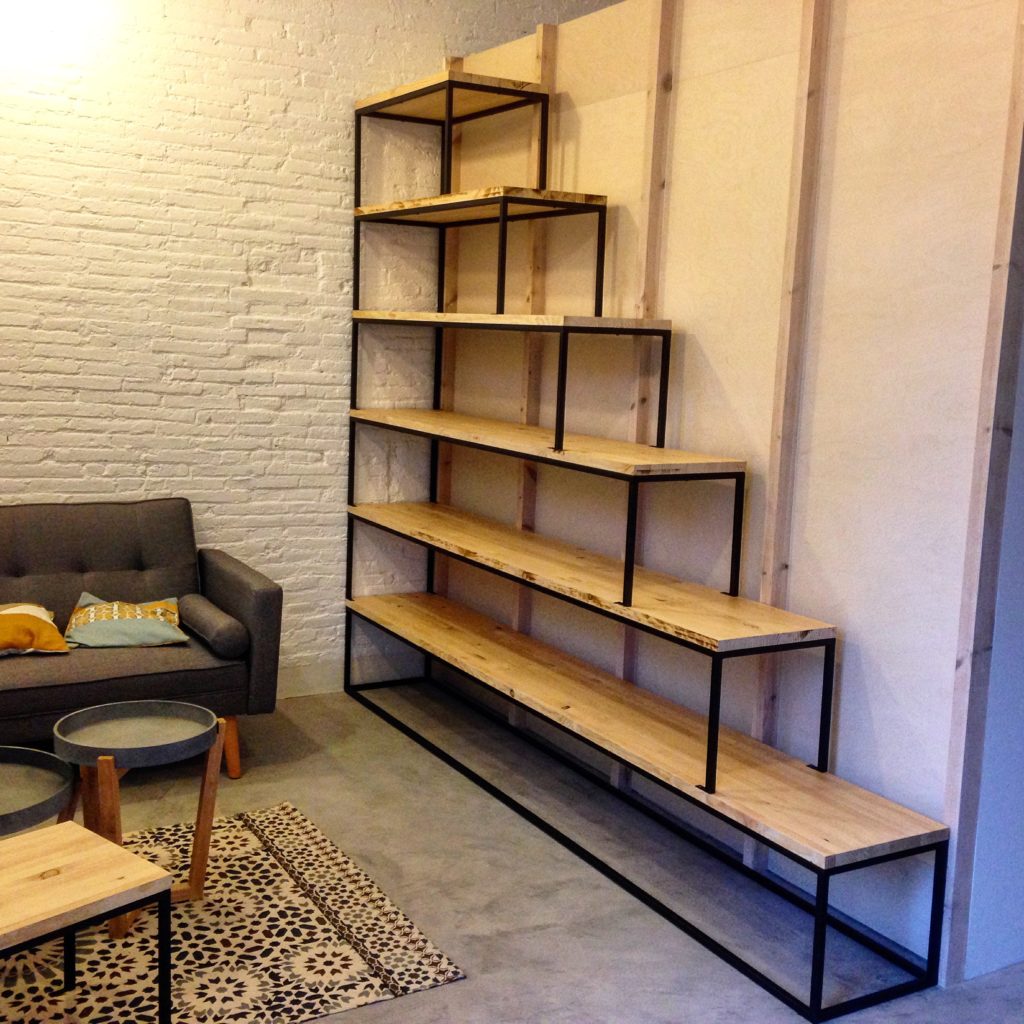 Your living room also needs storage. These custom made shelf show you that it can have capacity, be practical, and also stylish!